Hey loves! Today is my lipstick review of the current lipstick I found from pinkies collection, the last time I went to Watsons this lipstick was not yet available, then last week, we went there and I saw that they have new lipstick in this bullet black plastic packaging, which more nice packaging than the matte lipstick they have because this one is light and handy.
I got 2 shades of this lipstick, the red rose and doll me up.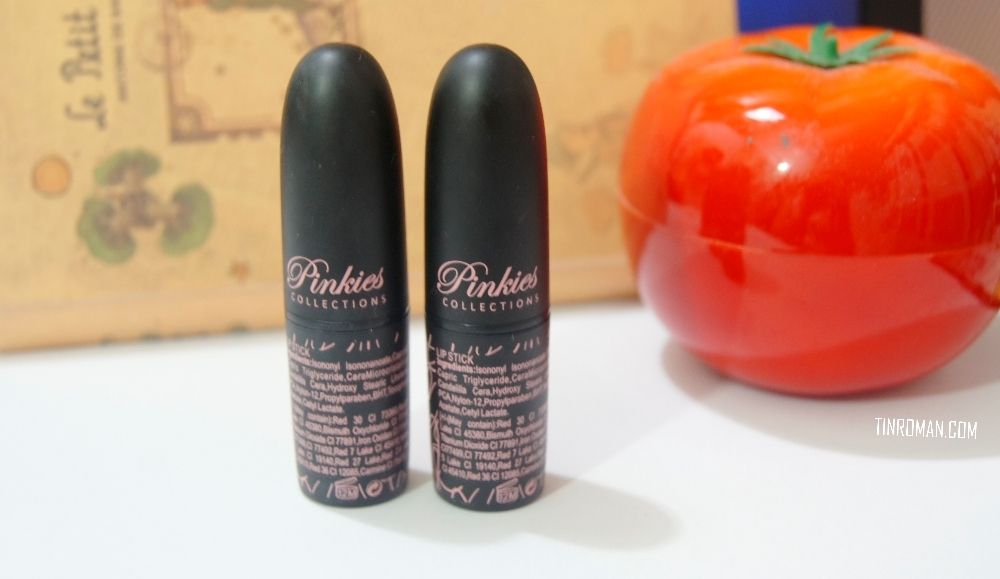 Review and First Impression Pinkies Collection Lipstick – Red Rose and Doll me up
Red Rose has this bright red color and is much pigmented, a single swipe can make a full coverage on the lips. The color of the lipstick can also match exactly on the color of the red rose which looks near to the human blood.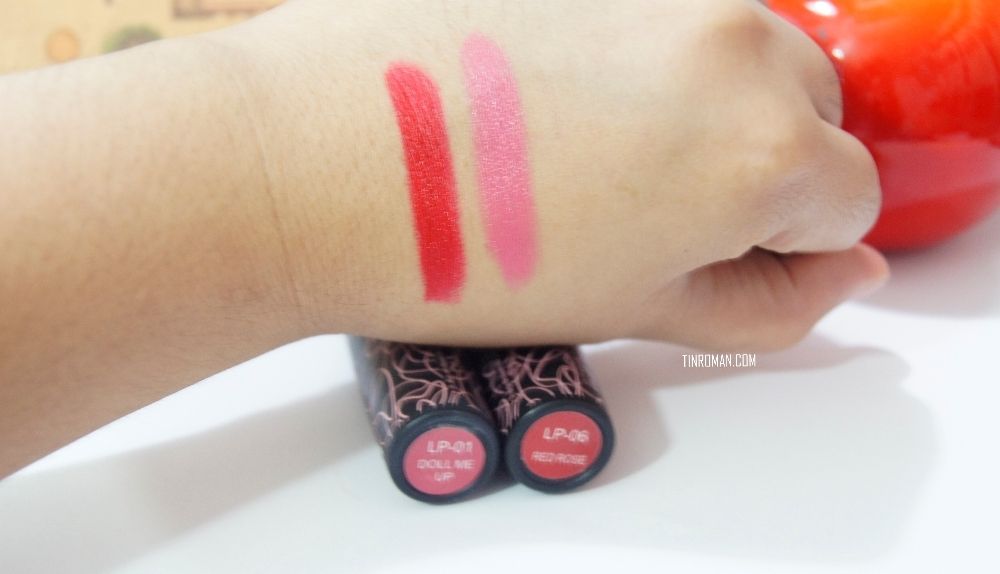 Doll me up, this pink shade of the lipstick reminds me of the baby lips and the lips of the Barbie doll. Its texture is satin and creamy, while red rose has a bit creamy and soft finish. Both this lipstick shades look great.
Pinkies Collection Ingredients, Price: 199.00 Each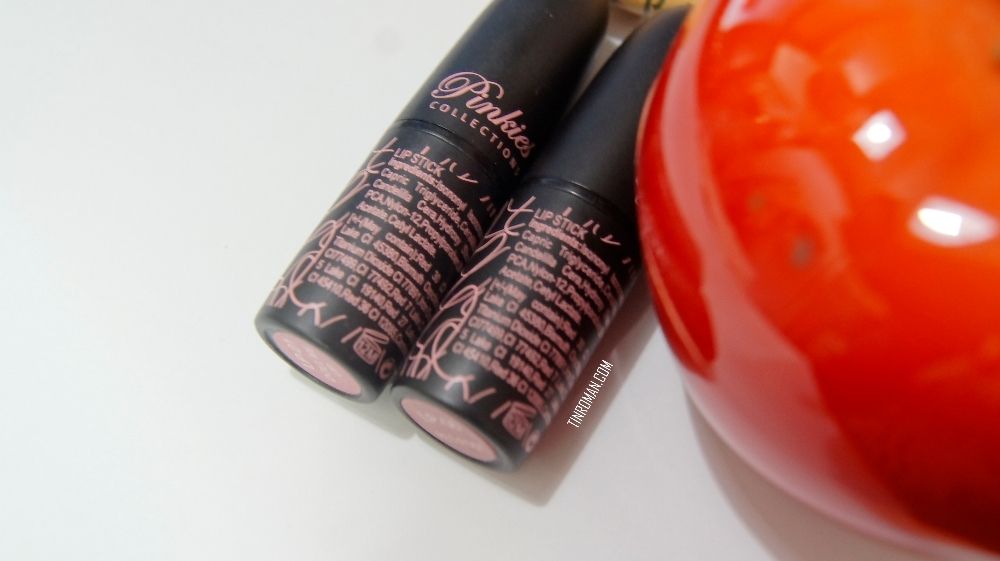 It has a slight satiny feel, and it also feels luxurious on my lips. All of these lipstick has a colour payoff similar to their matte lipsticks.
The application feels very smooth on the lips and it glides on my lips without difficulty on my shaky hand. Yes, my hand is shaky and sometimes applying so pigmented lipstick is a bit hard.
Lip Swatch of Pinkies Collection Red Rose:
Lip Swatch of Pinkies Collection Doll Me up:
LIKE:
Very pigmented
Creamy and soft finish
Not drying on the lips
Long lasting
No smell
UNLIKE:
It transfers on the cup, food and spoon.
It smudges and bleeds
Tip: if you want to make it last longer, a touch up is recommended. Touch up is really easy and still good looking.
I also film a first impression review of this lipstick, you can watch it below:
Watch my video below of my Review and First Impression Pinkies Collection Lipstick – Red Rose and Doll me up!
 Where To Buy? Watson's Store Nationwide, SM Mall
Disclaimer: Individual Results Vary! This post is not sponsored, all opinions are from yours truly. 🙂
Good Luck and see you again on my next post. mwah
Love you Loves! XOXO,
DISCLOSURE:
I only recommend products that I personally tried and tested, but please note that although some products or services I tried may work for me in any case may not work for you or vice versa. You know we have different type of body's metabolism and we are born of different mothers. 🙂 Business Proposal are welcome, but all my thoughts about the product featured in this blog either sponsored or not is 100% unbiased and all opinions are honest.
AMAZON ASSOCIATES DISCLOSURE:
TINROMANPH.COM is a participant in the Amazon Services LLC Associates Program, an affiliate advertising program designed to provide a means for sites to earn advertising fees by advertising and linking to Amazon.com